Northstar Real Estate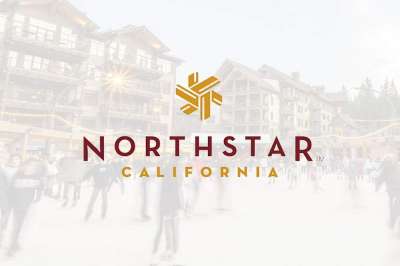 What is Northstar™?
Why own Northstar™ real estate? Northstar™ is a master planned community and year-round destination resort located in the Sierra Nevada Mountains of California approximately six miles south of the historic town of Truckee and six miles north of beautiful Lake Tahoe. Northstar™ is known for its great ski mountain, challenging golf course, friendly atmosphere, with emphasis on family fun. It has been named as one of the top family resorts by several national magazines. Whether it is hiking, mountain biking, cross country skiing, or just enjoying the great outdoors, it is here at Northstar™. Owning real estate in Northstar™ means enjoying a lifestyle second to none. For more information, visit the official Northstar-at-Tahoe website.
What properties are available at Northstar™?
There are over 1400 privately owned properties at Northstar™ consisting of single family homes, condominiums, shared ownership, and building sites. Properties are in woodsy setting with mountain, meadow, and golf course views. Property owners and their guests enjoy use of the popular Swim and Racquet Club. Open year round the facility offers a junior Olympic and lap pool, ten tennis courts, spas, saunas, fitness center, youth center, and play areas for kids. Properties vary from one bedroom condominiums on the ski slopes to luxury executive homes on the golf course. A list of properties listed for sale is available upon request. Our website is updated daily and has the most current Northstar™ real estate information available on the web.
What can we do for you?
We are knowledgeable in all aspects of Northstar™ including the older single family homes and condominiums, as well as the new condominiums in the Northstar™ Village, Ritz-Carlton and Highlands developments. We can answer any questions that you might have. We pride ourselves on providing exceptional service to our clients. You can be confident that we are experienced in handling all aspects of real estate sales. Our exceptional team of real estate professionals has resulted in an outstanding sales record. The Broker is a full-time Northstar™ resident and has served on the Board of Directors for the Northstar™ Property Owners Association (NPOA).
Click to View:
Northstar Homes for Sale
Northstar Condos for Sale
Northstar Village & Highlands Condos for Sale
Northstar Land for Sale – Homesites
Northstar Shared Ownership Opportunities
Northstar Single Family Home Sales
Northstar Condo Sales
Northstar Village Condo Sales
Northstar Lot Sales
Click to View:
Northstar™ Map Overview
Northstar™ Condominium Group Maps & Floorplans
Northstar™ Related Information:
Northstar Property Owner's Website – The official Northstar™ Property Owner's Website.
Northstar Club – Experience the Northstar™ Club for yourself and see why this is the premier resort property at Lake Tahoe.
Northstar Ski Resort – Northstar resort ski and mountain information.
Northstar Utilities – Convenient numbers for the Northstar area.
Northstar Homes for Sale

Sorry we are experiencing system issues. Please try again.